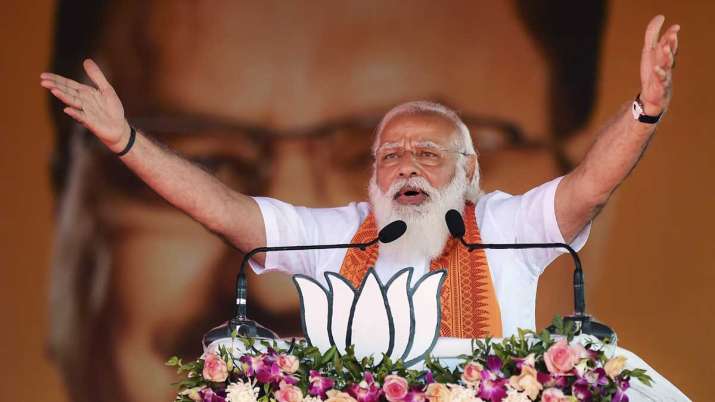 Bharatiya Janata Party (BJP) on Tuesday launched a scathing assault on the Congress over its tie-up with Indian Secular Front (ISF) of Muslim cleric Abbas Siddiqui for the upcoming Assembly polls in West Bengal. Party spokesperson Sambit Pata stated that the grand outdated get together has change into irrelevant and that it's getting into electoral pacts with events like ISF to 'retain the Gandhi household's political relevance'.
"Today, the Congress depends upon the alliance to take care of its relevance. One such alliance is being completed by Rahul Gandhiji and his Congress get together in Bengal. All the alliances that Congress has fashioned haven't been completed for any good efficiency, good reforms or good governance.  These alliances had been completed only to one way or the other retain the Gandhi household's political relevance," Patra stated.
"The Congress, which describes itself as secular, types an alliance with the ISF in Bengal, it joins the Muslim League in Kerala and Badruddin's get together in Assam," he added.
Attacking Congress chief Rahul Gandhi, he stated, "Rahul had as soon as stated that 'sure, we're a celebration of Muslims'. But it isn't even a celebration of Muslims, it's only a celebration of the household."
The BJP chief stated that there isn't a tolerance within the Congress as he referred to protests in opposition to its personal get together chief Ghulam Nabi Azad. "Congress has only one agenda – hate Modi," he stated.
Patra's assault got here after a struggle of phrases between two senior Congress leaders — Adhir Ranjan Chowdhury and Anand Sharma over alliance with ISF. The Congress get together is contesting the West Bengal meeting elections in alliance with the Left and ISF however is combating the CPI-M in Kerala because the principal opposition get together.
READ MORE: Adhir Ranjan accuses Anand Sharma of 'serving to BJP agenda' by questioning ISF alliance
READ MORE: Indian Secular Front's Abbas Siddique ditches Owaisi, joins Congress-Left alliance