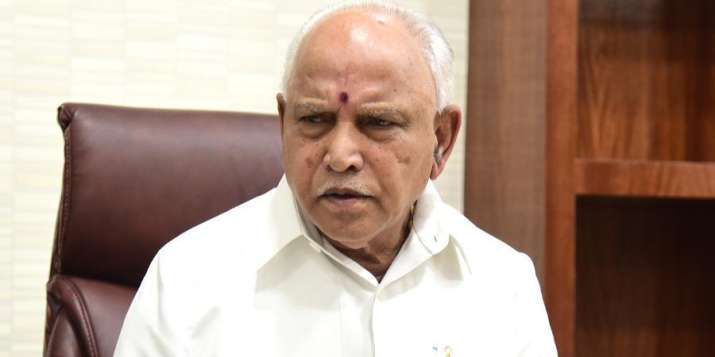 Per week after increasing his cabinet, Karnataka Chief Minister BS Yediyurappa allotted portfolios to seven new ministers and likewise reshuffled the departments of some others. Ending a protracted wait, Yediyurappa expanded his 17-month previous cabinet on January 13, by inducting seven ministers and likewise dropped H Nagesh who was holding the Excise portfolio, however the train led to resentment with a number of aspirants expressing reservations over not being included within the ministry.
Against the sanctioned energy of 34, the Yediyurappa cabinet now has 33 members. The Forest Department has been taken again from Anand Singh, who has now been given the Tourism portfolio along with Environment and Ecology. The newly inducted Aravind Limbavali has been allotted the Forest Department.
C C Patil, who earlier held Mines and Geology, has now been given cost of Small Scale Industries and Information and Public Relations division.
Minister Kota Srinivas Poojari has been relieved from the duty of Fisheries, Ports and Inland Transport Department and can now have Muzrai and Backward Classes Welfare Department.
While Haj and Wakf Department has been taken again from Animal Husbandry Minister Prabhu Chauhan, Labour Minister A. Shivaram Hebbar has misplaced the Sugar division.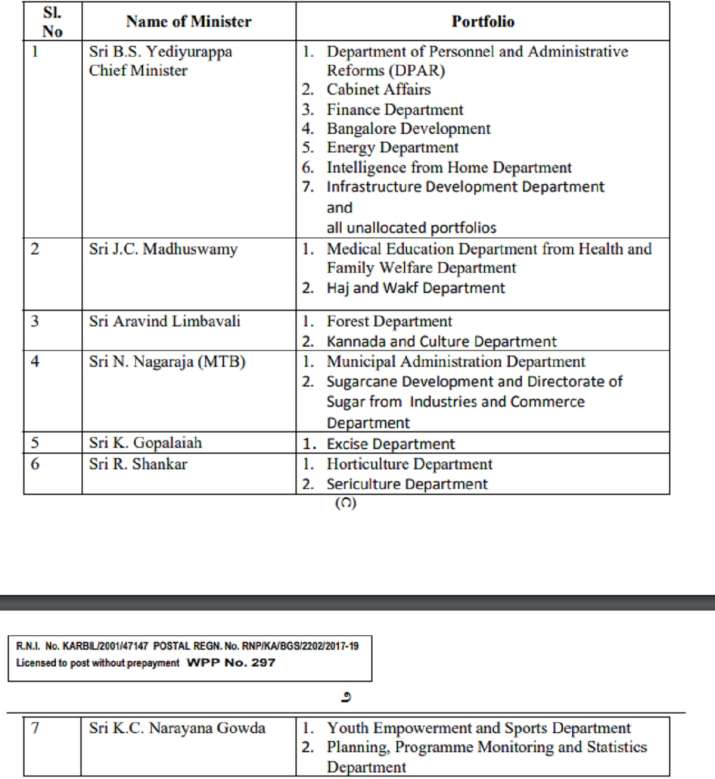 The Chief Minister has stored the Department of Personnel and Administrative Reforms (DPAR), Cabinet Affairs, Finance, Bangalore Development, Energy, Intelligence, Planning, Programme Monitoring Statistics, Infrastructure Development, and all unallocated portfolios with himself.
(With PTI inputs)
ALSO READ | Shivamogga explosion: Karnataka CM publicizes ex-gratia of Rs 5 lakh for kin of deceased